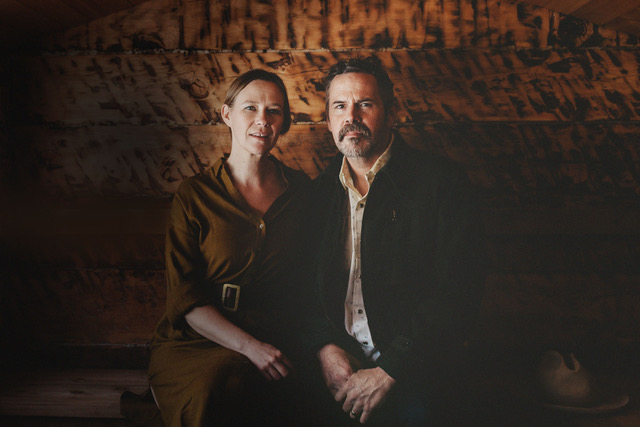 Pharis & Jason Romero have a classic story.
When some scratchy old records and a custom banjo led to their meeting in 2007, they quickly knew they were in for the long haul. They've since released four critically-acclaimed records and toured across North America and the UK. They've won two back to back Juno awards, been featured on NPR Music, and have performed on A Prairie Home Companion and The Vinyl Cafe. They are passionate teachers and believers in many things folk, and their heartbreakingly harmonic live show takes listeners deep into the unbelievably beautiful world of old country, old time and bluegrass.
Raising a family while developing an ever-growing demand for custom J. Romero Banjos in their hometown of Horsefly, BC, Pharis and Jason keep making time to carve out new songs and to put their singularly recognizable stamp on old songs. Their songwriting is striking and original, an ever-evolving and never-ending quest for good stories and good sounds. Called "sublime" (NPR) and "brilliant" (BBC), their releases continue to attract audiences and radio play globally.
Pharis and Jason Romero are a sentimental anchoring, and an antidote to this sped-up life. A study in complimentary personalities – shining and story-worn with gently weathered – they sing of life and love, painting a quietly show-stopping picture of simple times.
They've released six records, won two Juno awards, and toured from Celtic Connections to A Prairie Home Companion. They choose the unconventional – touring with two small kids, building banjos, recording at home, spending less time on the road – and they live and sing about those choices with vibrancy and a powerhouse set of skills.
Download promo photos
To download the full-size image, right-click / Save Link As OR click on the image and in the floating window that opens, right-click / Save Image As.